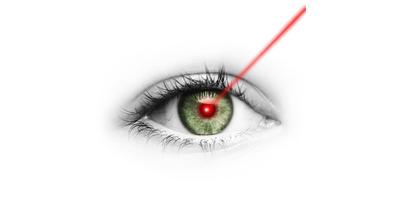 The London Ophthalmology Centre (LondonOC) is run by leading Consultant Ophthalmologists from major London teaching hospitals and regional centers of excellence. All of the surgeons are fully accredited specialists registered with the UK General Medical Council, and hold substantive NHS consultant posts, bringing expertise and dedication to the maintenance of vision and ophthalmology.
The London Ophthalmology Centre provides consultations with specialized and experienced surgeons, all of whom hold Fellowships FRCOphth with the Royal college of Ophthalmologists and are fully accredited specialists with the UK General Medical Council ? with registration on the specialist register (not just the GMC general register). All consultants are sub-specialty, fellowship trained.
Offering the latest techniques in eye care diagnostics and treatments, the center houses an operating theater and diagnostic clinic, which is fully registered with the Health Care Commission. Working as a team, the center ensures a high quality comprehensive service for eye related disease.
The London Ophthalmology Center medical staff is aware of the stresses involved in having an operative procedure as important as your eye. With this in mind they strive to make the experience as comfortable as possible for all of their patients. The center surgeons utilize many new and innovative techniques, many of which are not always available within the NHS, and some of which are exclusively available in the UK only at LondonOC.
The FIELD of Ophthalmology
The field of Ophthalmology is undergoing rapid change through evidence-based research. We recognize the importance of being involved in this research as part of our commitment to providing excellence in eye care. Our Ophthalmologists receive an annual funding to attend training courses and seminars throughout the world. As part of their services, the center provides free patient seminars and CPD verifiable courses for GMPs and Opticians who are always encouraged to view our facilities and meet our team.
With their passion for eye care, investment in their team, and commitment to quality it is no wonder that The London Ophthalmology Center is fast becoming the Central hub for eye surgery in London.
Request a laser eye surgery quote for the eye treatment you are seeking in London, England. Your quote will be e-mailed to you within seconds, and will include an estimate of the total cost of the eye surgery treatment you have selected, total number of days you will be required to stay in England, hospitalization information (if applicable) and doctor's notes.
If you are not sure which treatment you need or would like to speak to someone about your condition, please click on the buttons below to Ask for a Callback or Ask a Question. One of our patient representatives will phone you back as soon as possible.
Contact The London Ophthalmology Centre (LondonOC), get a free quote
Reviews
Procedure: Lens Exchange with MFlex lens implants, March 09. Result: 6/6 N5 unaided : 20/20 sight in both eyes! "What made the London OC my choice for lens exchange surgery is that they provide a totally unique, highly professional and exceptional standard of service. From the minute I arrived for my first consultative appointment to my final post-op visit, my consultant, Mr Sharma and his team, made me feel as though my eyes and the welfare of my sight was just as incredibly important to him as it is to me. When you think about the possibility of not having sight – you can understand why this is the vital ingredient any patient must have, before they can confidently say they want to go ahead and have the surgery they really need.

The knowledge that Mr Sharma is a consultant surgeon who holds a consultant position in a London teaching Hospital and performs world class ophthalmic operations also gave me the confidence that the London OC look after the welfare of its patients with the latest technologies, bespoke lenses and techniques.

The staff at the London OC is second to none. They helped me feel relaxed and did not ask any awkward questions. Mr Sharma's highly professional attitude paired with his down to earth method of relaying his knowledge and sense of humour, made me feel at ease about my decision to consider surgery and gave me the confidence when deciding to go ahead.

What raises the bar of excellence here is that Mr Sharma made me feel totally at ease at surgery and following the operation. He provided one to one telephone support on the days following the surgery, and examined the status of the completed procedure on a regular basis. He was always available to answer any question, however trivial, and most importantly never made me feel as though they were trivial. That means a lot.

All in all coming to the London OC has been the best decision I ever made. I have been incredibly fortunate to find such a dedicated consultant surgeon and his team to my disposal. Thank you to all the staff who have looked after me!"

Procedure: Multifocal Toric Implants under topical anaesthesia, May 08.
Result: 6/6 N5 unaided - 20/20 full range vision! "For the first time in a long time I no longer needing to wear contact lenses or glasses, and certainly have great sight! I am very pleased with the surgery and impressed with the after-care I received on my post op visits". Mr Russell also states that he can't thank Mr Sharma enough for being so well looked after and performing such fabulous surgery,he would definately recommend the London Ophthalmology Centre to anyone needing eye surgery.

Procedure: Cataract surgery,Multifocal implants July 08 Result: 6/6 N8 - and not forgetting the new vibrant colours now seen! Mrs Jones was so happy and pleased with the results of her treatment she was on holiday as soon as she returned home to Spain. Mrs Jones came over to England especially to have her surgery with Mr Sharma, she had one eye operated on and the following week the other eye before flyng back to Spain. "I should like to thank you very much for your amazing skill in restoring my eyesight to a remarkable level. Every day an improvement, and I'm beginning to paint again which I haven't been able to do for a while. Please also convey my thanks and best wishes to the support staff involved with my treatment, particularly Mary the nurse who was so caring, and to your secretary who treats everyone with such friendliness and courtesy." As a result of having a multifocal lens implants she states that her sight is fantastic without any specs! All her treatment and surgery went very very smooth and she felt she was well informed of every procedure. She would recommend The London Ophthalmology Centre and so happy she chose us for her surgery.

Procedure : Anti VEGF Macular degeneration treatment, Dec 08

"We come over from Italy especially to The London Ophthalmology Centre. My son was researching a lot on the internet in the London area, and found the LondonOC website to be the most useful and the most informative with regards to information about the surgeons who practice there and also the services they offer. Also, after initially contacting The London Ophthalmology Centre, we were offered a consultation straight away for the following week, in which we were extremely grateful. I was made to feel very much at ease, felt very trusting towards Mr Sharma and felt very lucky to have found this Ophthalmology Centre. My sight has improved considerably and I still come over every 4-6 weeks for my treatment. We would recommend The London Ophthalmology Centre to anyone seeking Ophthalmic advise and treatment."

Cataract surgery with multifocal toric implant! June 08 "I am very pleased with the surgery and would recommend The London Ophthalmology Centre in every way with regards to the great care during and post op, and also after experiencing such great results!" Elizabeth has worn glasses since the age of 12 and now no longer needs them thanks to the surgery she has had from Mr Sharma. She claims her sight is perfect due to surgery with the Toric lens implant. She would now like to have her other eye done.

Multifocal lens implants with topical anaesthesia Sept 08 Results: 6/6 N5 unaided- perfect result! After having cataract operation on both eyes Mr Costa is impressed with Mr Sharma and the London Ophthalmology Centre as he states he received the best care with his surgery and post op visits as well as great results. His sight is now much improved, before surgery was very blurry but can see very well now. He states " I am very happy with the way that I fully understood the procedures of cataract surgery before going into theatre which put me at ease,and I also felt I was very well looked after. All in all he was very impressed with Mr Sharma and would definatly recommend". "The results I am experiencing are great!"

Microincision phacoemulsification under topical anesthesia 6/6 unaided My long sighted vision is now very good. I am very pleased with the way I was treated at Londonoc and would not have any complaints at all. I would recommend them totally and are very very impressed not only with surgery (Mr Saeed is a professional master!) but also with the after care I received and being made to feel very comfortable and welcome!

Cataract with Multifocal Lens Surgery 6/5 N5 No Specs and Perfect Sight I would definitely recommend LondonOC to friends & family- no hesitation at all! I have no suggestions for improvements to the clinic, just praise- as the service was so good!

Cataract Surgery I was very impressed - it all went so smoothly and I will definitely recommend LondonOC to family and friends. There is one point I would like to mention- I was amazed that I had (no injections and) NO pain what so ever- during, after surgery or in recovery period. I could see better minutes after the operation, and my vision in this eye is still perfect one year on. I will require the same operation for the other eye in the future and will be definitely coming back to LondonOC.

Procedure: Cataract Surgery Very impressed with the surgeon and service. LondonOC looked after my needs and I now have perfect vision in both eyes.
Staff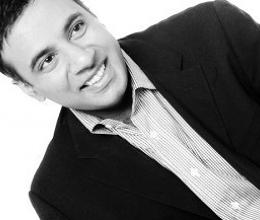 Chief Surgeon and Director: V. Sharma MBBS BSc FRCophth
---
Dr. Sharma provides careful examination and total care of the eyes, including medical and world-class surgical treatment of diseases of the eye.