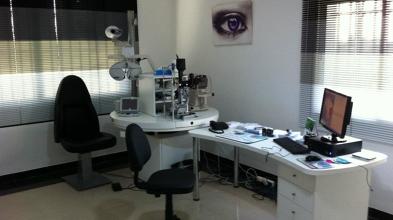 The sight is one of the most important senses we have, and not only because of the crucial role it plays in allowing us to see the beauty of creation, but also in influencing our opinions and facilitating communication and understanding.
At our ophthalmic clinic in Sousse, We use the latest techniques to give you spectacular and long lasting results for a better sight, and a quality life.
Leading Eye Surgeon - Meet Dr. Fezzani
Dr. Fezzani has graduated from the medical faculty of Tunisia and Pierre and Marie Curie University Paris, France. He was an intern and a senior medical doctor at various hospitals in Paris. He has obtained an internship certificate from the university of ophthalmology in Paris and a diploma concerning refractive and cataract surgeries.
Dr. Mehdi Fezzani has a thorough understanding of the importance of a good sight and what it requires. His extensive experience in treating various issues related to sight and its pathologies have gained him an international spotlight. He stays up to date to the latest techniques to deliver you optimal results for a better sight. All along his professional experience he has dealt with various issues deploying premium medical technologies to perform cataract, refractive and strabismus surgeries among others. Such quintessential experience is the result of years of hard work, trainings, and the thirst for more knowledge.
Optimal Services - Better Sights in Sousse
We are delighted to offer you a plethora of Optimum services including: medical and surgical ophthalmology, contact lens fitting (soft, rigid, toric, and multifocal), refractive surgery (PRK laser eye surgery, Lasik, intraocular lenses), cataract surgery (a surgery consists in removing the eye's lens and replacing it with an artificial one), strabismus surgery (also called lazy eye surgery to tighten eye muscles), surgical emergency, and glaucoma surgery (a laser or non-laser surgery to reduce intraocular pressure). We also provide Yag Laser and Argon Laser to treat diabetic retinopathy and retinal detachment. We also make sure that our patients get the best attention and care they deserve, that is why we provide the cutting edge technology for testing and diagnosing the eyes ,the eye and orbit ultrasonography. The retinal angiography is another premium technology that we pride ourselves on providing. This innovation helps better diagnose and monitor conditions and the effect of laser surgery.
At our clinic, we are delighted to provide our patients with a thorough diagnosis for several kinds of infections such as sties, chalazion (a cyst in the eyelid caused by inflammation), conjunctivitis (infection of the inside service of the eyelid), blepharitis (chronic inflammation of the eyelid), Horton Disease (vessels inflammation), and keratoconus (a condition in which the cornea cannot hold its round shape) among other cases including presbyopia (loss of the eye's ability to focus),uveitis (inflammation of the pigmented layer between the inner retina and the outer fibrous layer), strabismus (both eyes do not line up in the same direction), amblyopia (the vision in one of the eyes is reduced), the AMD ( a leading cause of vision loss and blindness), hyperopia (distant objects can be easily seen), glaucoma (damage of the optic nerve), myopia, and astigmatism (optical defect causing a blurry vision) . Our patients have diverse premium treatment choices to suit their needs for a better sight: corrective lenses, soft and rigid lenses, the implantation of corneal rings in the case of keratoconus, the Cross-linking method (an invasive method to prevent the growth of keratoconus.Optical Coherence Tomography is an innovative non-invasive imaging test available at our clinic. This technology helps better diagnose various ocular diseases. Hence better understanding the disease before it spreads.
We also proudly offer Optimal aesthetic solutions to boost your self-esteem and feel younger today and every day. You can consider Blepharoplasty (also called eyelid surgery) to correct defects and deformities related to the eyelid area (such as Ptosis), for an outstanding facial harmony and rejuvenation. Botulinum Toxin, commonly known as Botox is a very popular aesthetic solution to reduce wrinkles and ensure a more rejuvenated appearance.
Staff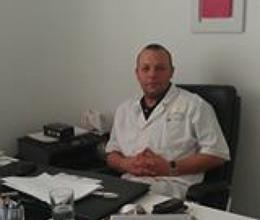 Dr. Mehdi Fezzani
Ophtalmologist
---
Dr Mehdi Fezzani's extensive experience in treating various issues related to sight and its pathologies have gained him an international spotlight. He stays up to date to the latest techniques to deliver you optimal results for a better sight.